C-Sharp | Java | Python | Swift | GO | WPF | Ruby | Scala | F# | JavaScript | SQL | PHP | Angular | HTML
AWS EC2
AWS EC2 with aws, tutorial, introduction, amazon web services, aws history, features of aws, aws free tier, storage, database, network services, redshift, web services etc.
EC2
EC2 stands for Amazon Elastic Compute Cloud.
Amazon EC2 is a web service that provides resizable compute capacity in the cloud.
Amazon EC2 reduces the time required to obtain and boot new user instances to minutes rather than in older days, if you need a server then you had to put a purchase order, and cabling is done to get a new server which is a very time-consuming process. Now, Amazon has provided an EC2 which is a virtual machine in the cloud that completely changes the industry.
You can scale the compute capacity up and down as per the computing requirement changes.
Amazon EC2 changes the economics of computing by allowing you to pay only for the resources that you actually use. Rather than you previously buy physical servers, you would look for a server that has more CPU capacity, RAM capacity and you buy a server over 5 year term, so you have to plan for 5 years in advance. People spend a lot of capital in such investments. EC2 allows you to pay for the capacity that you actually use.
Amazon EC2 provides the developers with the tools to build resilient applications that isolate themselves from some common scenarios.
EC2 Pricing Options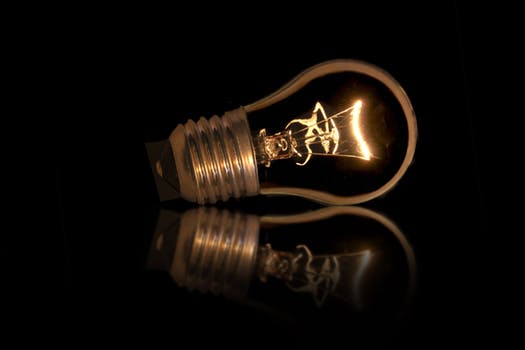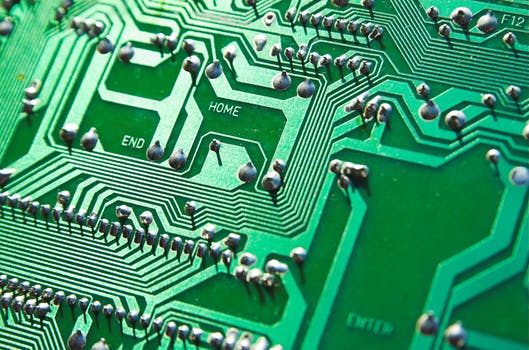 On Demand
It allows you to pay a fixed rate by the hour or even by the second with no commitment.
Linux instance is by the second and windows instance is by the hour.
On Demand is perfect for the users who want low cost and flexibility of Amazon EC2 without any up-front investment or long-term commitment.
It is suitable for the applications with short term, spiky or unpredictable workloads that cannot be interrupted.
It is useful for the applications that have been developed or tested on Amazon EC2 for the first time.
On Demand instance is recommended when you are not sure which instance type is required for your performance needs.
---
Reserved
It is a way of making a reservation with Amazon or we can say that we make a contract with Amazon. The contract can be for 1 or 3 years in length.
In a Reserved instance, you are making a contract means you are paying some upfront, so it gives you a significant discount on the hourly charge for an instance.
It is useful for applications with steady state or predictable usage.
It is used for those applications that require reserved capacity.
Users can make up-front payments to reduce their total computing costs. For example, if you pay all your upfronts and you do 3 years contract, then only you can get a maximum discount, and if you do not pay all upfronts and do one year contract then you will not be able to get as much discount as you can get If you do 3 year contract and pay all the upfronts.
Types of Reserved Instances:
Standard Reserved Instances
Convertible Reserved Instances
Scheduled Reserved Instances
Standard Reserved Instances
It provides a discount of up to 75% off on demand. For example, you are paying all up-fronts for 3 year contract.
It is useful when your Application is at the steady-state.
Convertible Reserved Instances
It provides a discount of up to 54% off on demand.
It provides the feature that has the capability to change the attributes of RI as long as the exchange results in the creation of Reserved Instances of equal or greater value.
Like Standard Reserved Instances, it is also useful for the steady state applications.
Scheduled Reserved Instances
Scheduled Reserved Instances are available to launch within the specified time window you reserve.
It allows you to match your capacity reservation to a predictable recurring schedule that only requires a fraction of a day, a week, or a month.
---
Spot Instances
It allows you to bid for a price whatever price that you want for instance capacity, and providing better savings if your applications have flexible start and end times.
Spot Instances are useful for those applications that have flexible start and end times.
It is useful for those applications that are feasible at very low compute prices.
It is useful for those users who have an urgent need for large amounts of additional computing capacity.
EC2 Spot Instances provide less discounts as compared to On Demand prices.
Spot Instances are used to optimize your costs on the AWS cloud and scale your application's throughput up to 10X.
EC2 Spot Instances will continue to exist until you terminate these instances.
---
Dedicated Hosts
A dedicated host is a physical server with EC2 instance capacity which is fully dedicated to your use.
The physical EC2 server is the dedicated host that can help you to reduce costs by allowing you to use your existing server-bound software licenses. For example, Vmware, Oracle, SQL Server depending on the licenses that you can bring over to AWS and then they can use the Dedicated host.
Dedicated hosts are used to address compliance requirements and reduces host by allowing to use your existing server-bound server licenses.
It can be purchased as a Reservation for up to 70% off On-Demand price.
---
Related Links:
---
Related Links
Adjectives
Ado
Ai
Android
Angular
Antonyms
Apache
Articles
Asp
Autocad
Automata
Aws
Azure
Basic
Binary
Bitcoin
Blockchain
C
Cassandra
Change
Coa
Computer
Control
Cpp
Create
Creating
C-Sharp
Cyber
Daa
Data
Dbms
Deletion
Devops
Difference
Discrete
Es6
Ethical
Examples
Features
Firebase
Flutter
Fs
Git
Go
Hbase
History
Hive
Hiveql
How
Html
Idioms
Insertion
Installing
Ios
Java
Joomla
Js
Kafka
Kali
Laravel
Logical
Machine
Matlab
Matrix
Mongodb
Mysql
One
Opencv
Oracle
Ordering
Os
Pandas
Php
Pig
Pl
Postgresql
Powershell
Prepositions
Program
Python
React
Ruby
Scala
Selecting
Selenium
Sentence
Seo
Sharepoint
Software
Spellings
Spotting
Spring
Sql
Sqlite
Sqoop
Svn
Swift
Synonyms
Talend
Testng
Types
Uml
Unity
Vbnet
Verbal
Webdriver
What
Wpf